We're honored to be the agency of record for News Seasons since 2015. Since then, we've created multiple integrated, seasonal campaigns—from concept to style guide—that uniquely and authentically communicate their brand position. Our lighthearted campaigns celebrate the coming together of food, family, and friends.
Holiday 2016: Families and friends were about to gather around the table just weeks after the most contentious political election in decades. It seemed like a ripe old time to create a campaign that would serve to bridge the divide. After all, we can all agree that fresh cranberries are better than canned ones for Thanksgiving, right?
Agency: Tether PDX
Design: Cynthia Tuan, Caitlin Robinson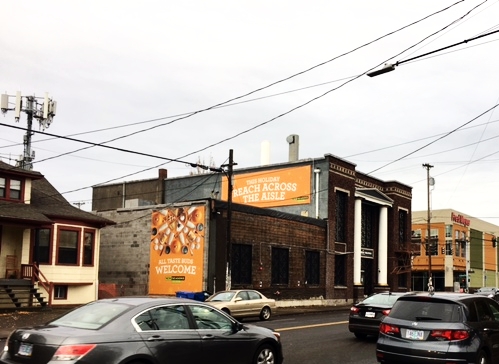 "With all of the election fallout, I saw the New Seasons billboard and loved it—Reach Across the Aisle. Couldn't be more appropriate now! Nice job New Seasons, a double entendre for sure."
--Carolynn, New Seasons customer
Holiday 2015: Imagine: turkey without gravy, pie without ice cream, a meal without friends. In a way, it's like Christmas without Santa Claus. Because everything is better together–egg and nog, bread and butter, people and food.
Agency: Tether PDX
Design: Cynthia Tuan, Caitlin Robinson
Photography: Jim Golden Studios